If daffodils are the first sign of spring, then tulips are a sure sign that spring has arrived. When Wicked Tulips moved to the old Schartner Farm property in Exeter last year, I knew this would be the year I'd finally make the trip to view the tulips in bloom. I had been trying to make it to their old farm in Johnston, RI for the past 3 years to no avail, but now being half the distance, I was sure to make it.
In January, long before the tulips show any sign of life, I purchased my Any Day Ticket; good for admission any day the tulips are in bloom. Since daily admissions sell out quickly and the season is so short, my intention was to plan ahead and make sure not to miss it this year! With only a roughly 4 week window, the season is over in a blink of an eye!
Enter COVID-19, social distancing, essential businesses only, contactless delivery, curbside pickup and daily press conferences by the governor; Wicked Tulips, like every other business would be forced to adapt. An adapt they did! Any Day Ticket holders received three options; full refund, transfer to a 2021 ticket or exchange for 20 freshly picked tulip stems picked up "curbside" at the farm. The choice for me was easy! I'd still get to visit the farm and come home with 20 beautiful tulips.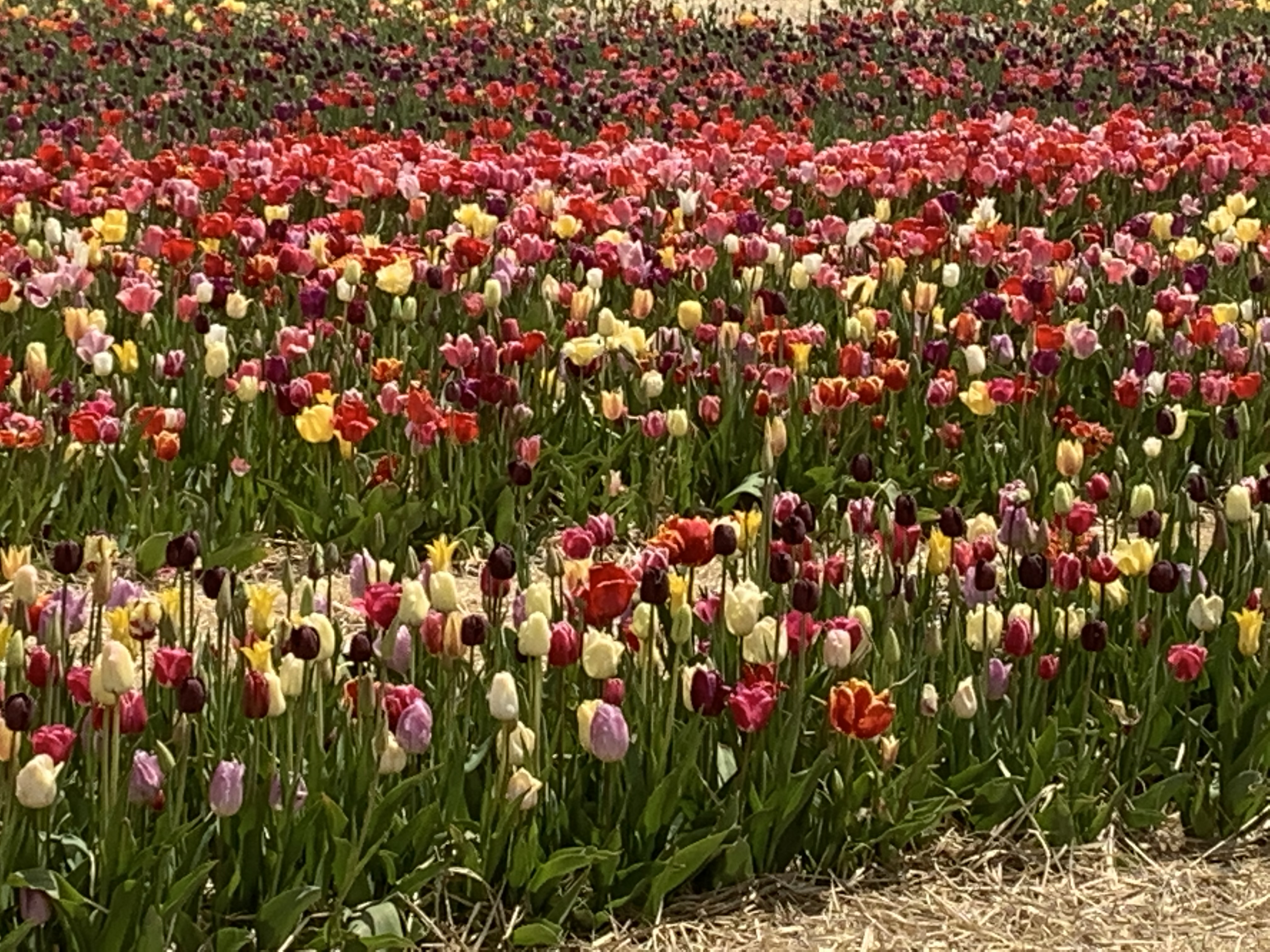 So on a sunny Monday in May, my kids and I loaded into the car for a "field trip" with masks and cameras in hand. Riding in the car with the windows down never felt so good. Upon arriving at Wicked Tulips, we drove along the tulip fields as we slowly made our way to pickup our tulips. I have never enjoyed waiting in line more! We took pictures, oohed and aahed and made notes of bulbs we wanted to buy to plant in our own garden; Pink Impression and Queen of the Night to name a few. Upon arriving at the tulip stand, a bouquet of 20 stems were loaded into our trunk to be opened and arranged upon our return home.
Although the experience was not what I had planned at the beginning of the year, it was the perfect experience for the Spring of 2020! It's not to late to get your own curbside pickup or sign up for their virtual tour experience. Visit Wicked Tulips today!